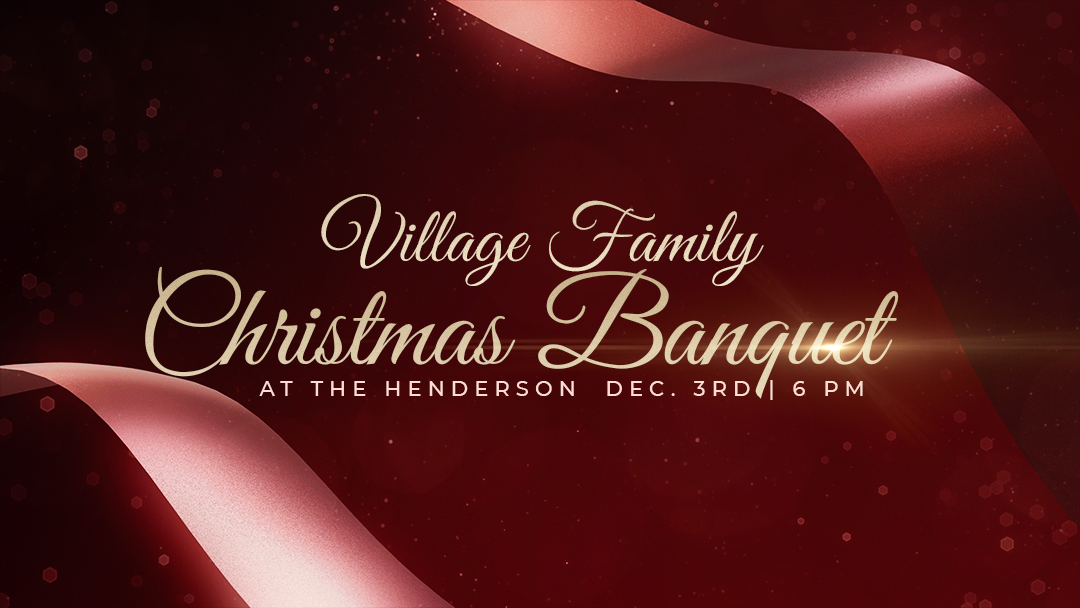 December 3, 2023 6:00 pm
December 3, 2023
Contact:
Lindsey Spalding
Attendance Limit: 300
VILLAGE FAMILY CHRISTMAS: BANQUET
Join us Sunday, December 3rd for a Village Family Christmas Banquet at The Henderson Resort.
A holiday dinner buffet will be served starting at 6:00 p.m. in the Crystal Ballroom.
The banquet is free, however, dinner space is limited and registration is REQUIRED.
Village members and regular attendees are invited to register for the banquet.
For those preregistered - child care and a pizza party will be provided for children 5th grade and under in the Village Fellowship Hall.
At the parents discretion, children 5th grade and under may attend the banquet OR pizza party but must be preregistered.
Parking will be on the Village Church lot with shuttle service provided starting at 5:30 p.m.