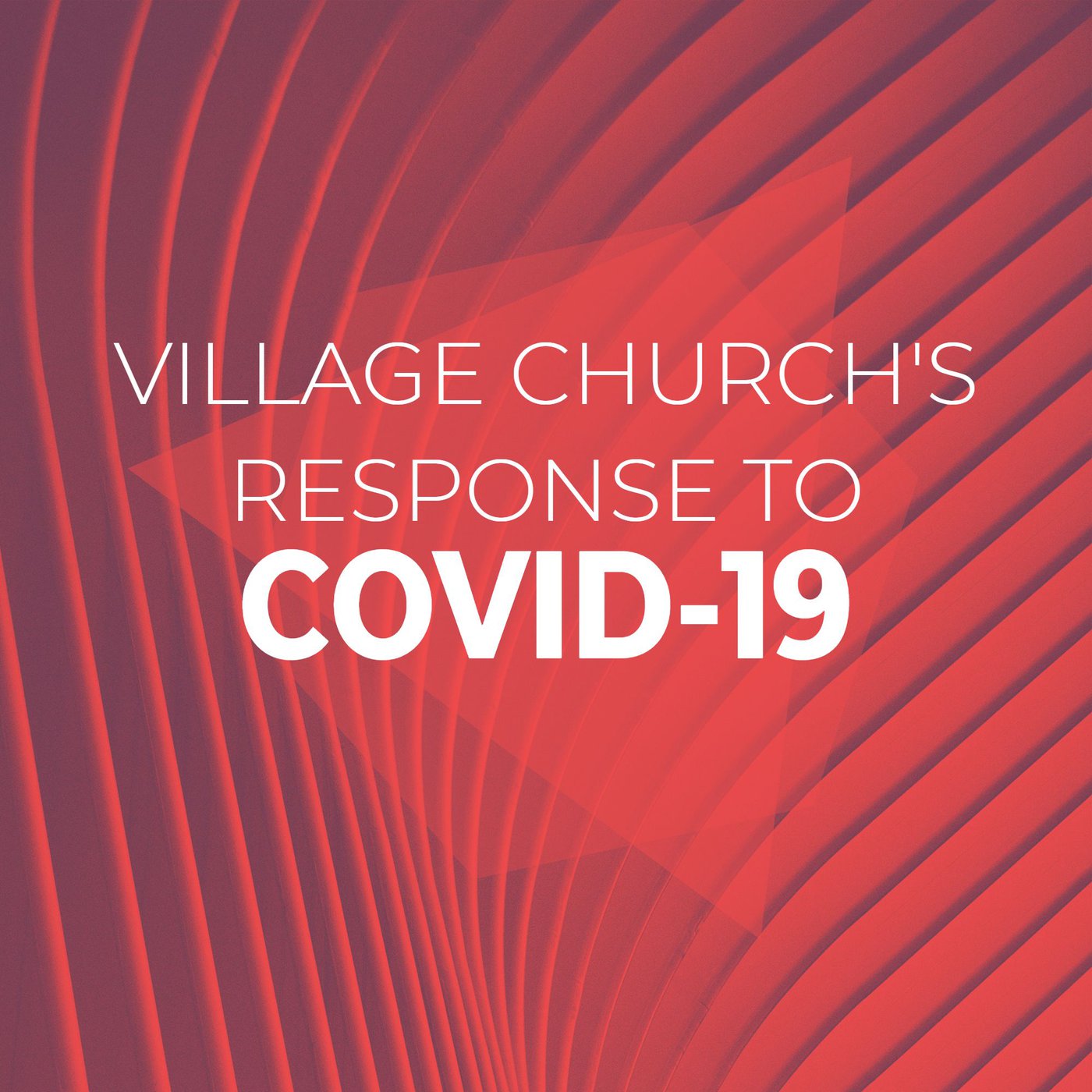 With the ongoing health concerns around the COVID-19 situation, leadership at Village has decided we will limit our gatherings for the month of March. Please make note of the following changes.
Village will hold ONE 9:00 AM worship service - primarily for the purpose of live streaming – through the remainder of March.
This means that Sunday School and all weekly church activities (including Wednesday nights) will be canceled for the remainder of March.
While you are welcome to attend Worship in person, you are NOT expected to do so. We understand that the live stream may be a better option for you at this time.
If you choose to watch online simply grab your phone or computer and head to our website - then click sermons. At 9 AM the live stream will begin to play.
The health and safety of our church family is our priority, and this decision has been made prayerfully to protect Village Church families, volunteers, staff, and our community.
We will continue to monitor the situation and keep you informed with any updates. Stay tuned through our Facebook page, Constant Contact, our website, and Instagram.
You also have the option to give online through our website, texting "VillageDestin" to 73256, or mailing in a check to the church office during this time.
We are in a position where we don't know what tomorrow holds, but in the family of faith we know WHO HOLDS TOMORROW!
Continue to join us in prayer for all those affected and remember that God is in control. Be strong and courageous. The Lord your God is with you! Please gather with us by viewing and worshiping Sunday morning at 9:00 via live stream.
Joshua 1:9 - "Have I not commanded you? Be strong and courageous. Do not be frightened, and do not be dismayed, for the LORD your God is with you wherever you go."
Village Women's Ministry
Women have such a special place in God's plan. We especially need each other; therefore, we must encourage and pray for one another. Come, be a part of Village Women's Ministry Bible Study and grow in the Word with us while making lasting relationships in the body of Christ.
Spring 2020 Bible Study
1 Peter: A Living Hope
By: Jen Wilkin
Dates: Beginning TBD
Times: Wednesdays at 9:30 am
Location: Village Grounds (Coffee Shop)
Registration: Click Here
A call to prayer
"If my people, who are called by my name, will humble themselves and pray and seek my face and turn from their wicked ways, then I will hear from heaven, and I will forgive their sin and will heal their land." 2 Chronicles 7:14
During each of our Bible studies, prayer cards will be available. Please fill them out. When the session is over, it will be an honor for the prayer team to lift your concerns to the Lord. Also, special times of prayer and prayer walks will be scheduled throughout the year.
Be joyful in hope, patient in affliction, faithful in prayer. Romans 12:12
missions
"He has told you, O man, what is good; and what does the Lord require of you but to do justice, and to love kindness, and to walk humbly with your God?"
In support of Share Hope (missions), the Women's Ministry of Village is sponsoring and supplying a food pantry. We will be working to provide nutritious food to meet the challenges of feeding people who may be hungry. We will commit ourselves to provide excellent services.