Get Plugged In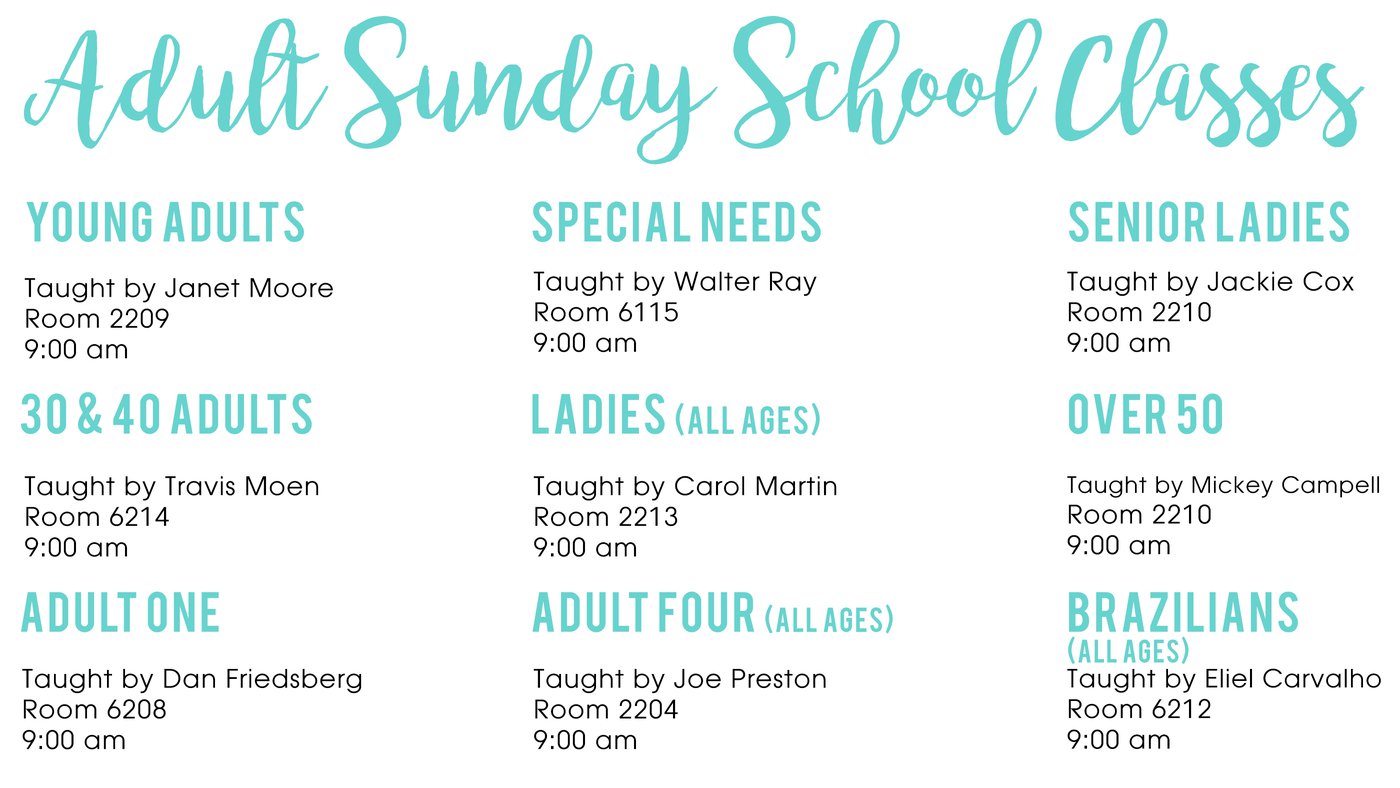 Bible Study with Dr. Steve
Join us starting Sept. 4th at 6 pm in the Village Coffee Shop for Wednesday night bible study with Dr. Steve. We will be going through the study "What On Earth Am I Here For?" by Rick Warren. You can purchase books for this study at the church office.
Snowbirds (Seasonal)
Taught by Oliver Kitchens
January - March
Choir Suite
10:30 am
Have a question? Fill out the form below to contact us!