Get Plugged In
Life Groups Beginning January 2023
living grounded
This 12-week study is led by Pastor Tad Ramey and is focused on embracing the foundational truths of the Christian Faith.
It will meet upstairs in Room 2209 and begin January 11th.
experiencing god
This 12-week study is led by Carrie Volpe and will focus on Knowing and Doing the Will of God. I will meet in room 2207 and begin January 18th.
Community Life Group for Married Couples with Young Families
Starting: January 8th at 5:30
Where: Niceville at the home of Mike and Brandi Wilson.
Led by: Tad and Kathy Ramey (contact Tad at the Village Office for the address.)
Childcare will be provided.
See Pastor Tad if you are interested in this Small Group or have questions.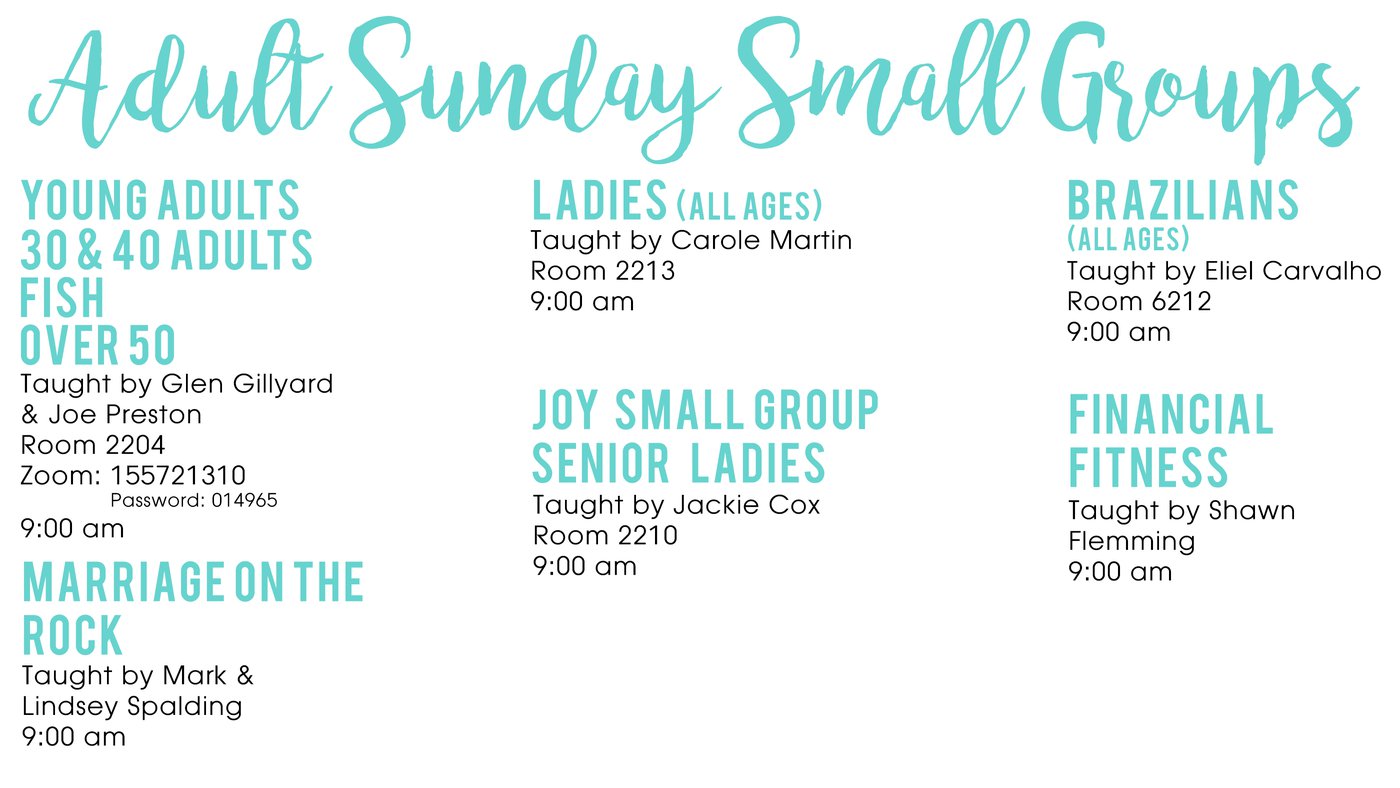 Have a question? Fill out the form below to contact us!