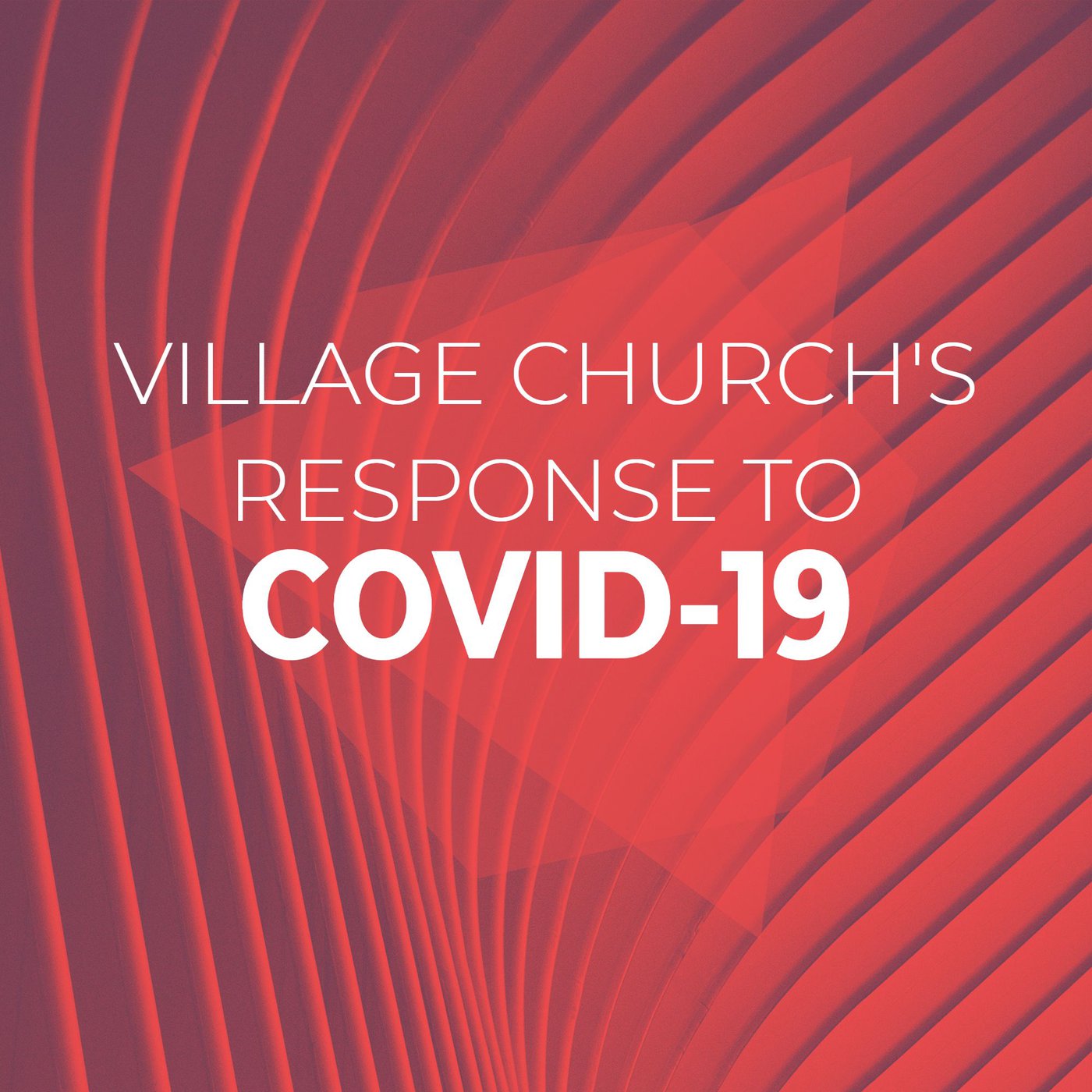 With the ongoing health concerns around the COVID-19 situation, leadership at Village has decided we will limit our gatherings for the month of March. Please make note of the following changes.
Village will hold ONE 9:00 AM worship service - primarily for the purpose of live streaming – through the remainder of March.
This means that Sunday School and all weekly church activities (including Wednesday nights) will be canceled for the remainder of March.
While you are welcome to attend Worship in person, you are NOT expected to do so. We understand that the live stream may be a better option for you at this time.
If you choose to watch online simply grab your phone or computer and head to our website - then click sermons. At 9 AM the live stream will begin to play.
The health and safety of our church family is our priority, and this decision has been made prayerfully to protect Village Church families, volunteers, staff, and our community.
We will continue to monitor the situation and keep you informed with any updates. Stay tuned through our Facebook page, Constant Contact, our website, and Instagram.
You also have the option to give online through our website, texting "VillageDestin" to 73256, or mailing in a check to the church office during this time.
We are in a position where we don't know what tomorrow holds, but in the family of faith we know WHO HOLDS TOMORROW!
Continue to join us in prayer for all those affected and remember that God is in control. Be strong and courageous. The Lord your God is with you! Please gather with us by viewing and worshiping Sunday morning at 9:00 via live stream.
Joshua 1:9 - "Have I not commanded you? Be strong and courageous. Do not be frightened, and do not be dismayed, for the LORD your God is with you wherever you go."
Preschool Ministry at Village Church
At Village Church our preschool (infant through 4's) experience safe, age-appropriate environments where they learn about Jesus in a creative and relevant way.
We would love to see you and your family visit Village Kids.
How check-in works
Before Service: You can check-in your child at any available kiosk. After finding your child's name in the database, you and your child will be given matching name tags that are exclusive to your family and your visit. Your child will need to wear the name tag portion while you hold on to the matching tag.
After Service: After the service is over, you will return to your child's room and show your tag in for your child to be released back to you.
During Service: In the event that we need to contact you during the service, we will send the emergency contact a text message. We ask that you exit the auditorium immediately and look for a staff member or volunteer who will direct you to your child's room.
Mother's Day Out Program
Village Preschool offers a program for children 1 - 3.
Our program will follow the Abeka Program, a Christian based program that helps children reach success straight from the . You can count on high academics along with a biblical worldview.
The program will run Monday - Thursday from 9 am - 3 pm. A two day option is available for either M/W or T/TH only.
Pricing:
Fee: $100
Annual Supply Fee: $100
Four Day - $450/monthly
Two Day Program - $250/monthly
If you would like more information on our Mother's Day Out Program please hit the button below and fill out the form or our Preschool Director, Kayla Greene, at preschool@villagebaptist.org
Events
Wednesday Night Activities
Awana is committed to the belief that the greatest impact for Christ starts with kids who know, love, and serve Him. This ministry reaches kids for Christ through scripture-rich bible lessons, fun, and games. Leaders and parents are equipped to disciple kids who impact their generation.
Awana is for 3s and 4s. There will be a nursery on campus for those whose parents are involved in bible studies or other ministry areas on campus on Wednesday nights.
Got questions?
If you have further questions concerning our Village Preschool experience or visiting Village Church with children, simply fill out below and get in touch with us!