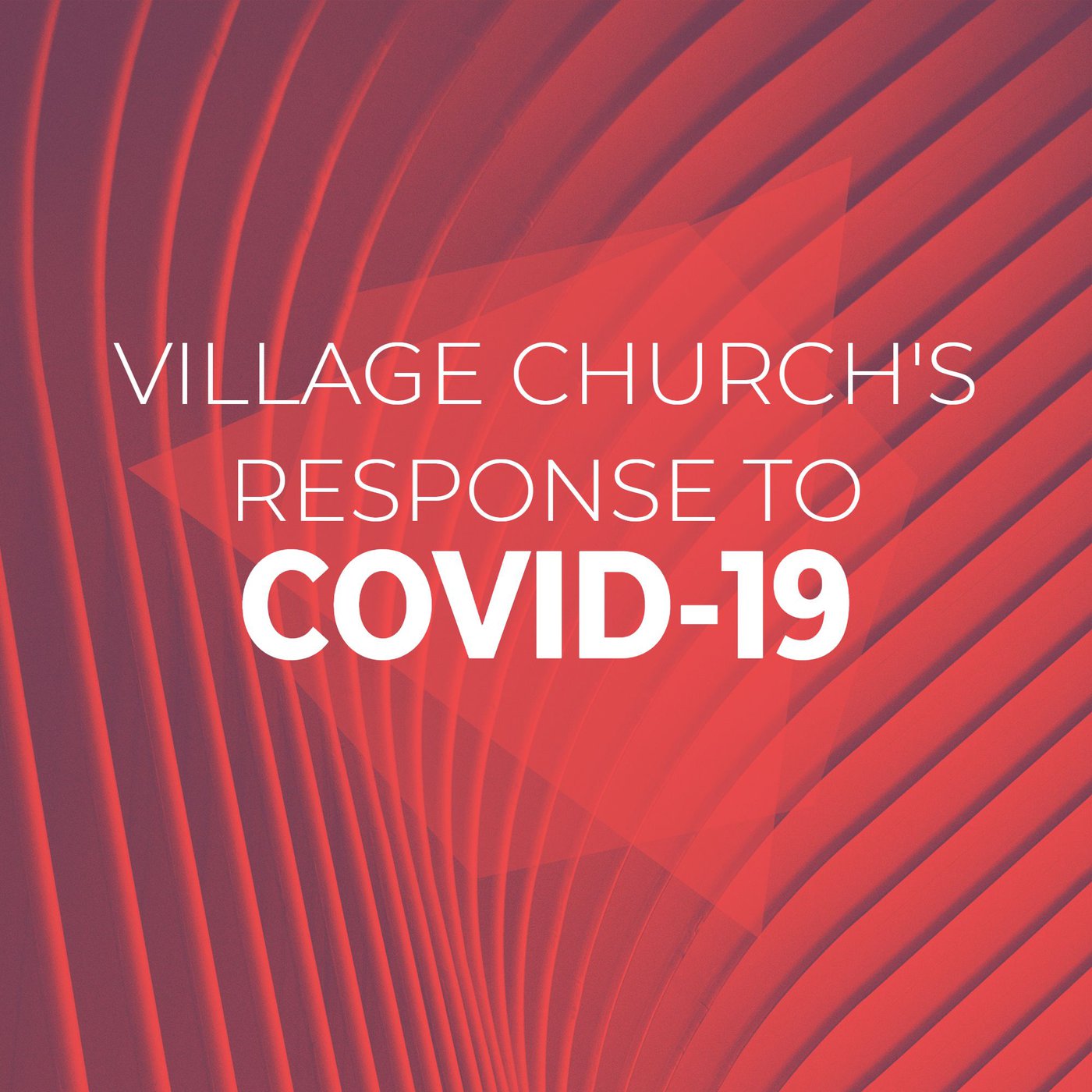 With the ongoing health concerns around the COVID-19 situation, leadership at Village has decided we will limit our gatherings for the month of March. Please make note of the following changes.
Village will hold ONE 9:00 AM worship service - primarily for the purpose of live streaming – through the remainder of March.
This means that Sunday School and all weekly church activities (including Wednesday nights) will be canceled for the remainder of March.
While you are welcome to attend Worship in person, you are NOT expected to do so. We understand that the live stream may be a better option for you at this time.
If you choose to watch online simply grab your phone or computer and head to our website - then click sermons. At 9 AM the live stream will begin to play.
The health and safety of our church family is our priority, and this decision has been made prayerfully to protect Village Church families, volunteers, staff, and our community.
We will continue to monitor the situation and keep you informed with any updates. Stay tuned through our Facebook page, Constant Contact, our website, and Instagram.
You also have the option to give online through our website, texting "VillageDestin" to 73256, or mailing in a check to the church office during this time.
We are in a position where we don't know what tomorrow holds, but in the family of faith we know WHO HOLDS TOMORROW!
Continue to join us in prayer for all those affected and remember that God is in control. Be strong and courageous. The Lord your God is with you! Please gather with us by viewing and worshiping Sunday morning at 9:00 via live stream.
Joshua 1:9 - "Have I not commanded you? Be strong and courageous. Do not be frightened, and do not be dismayed, for the LORD your God is with you wherever you go."
Village Men
Sometimes being the kind of man we want to be (and that God wants us to be) can be difficult.
It's easy to feel isolated or disconnected... from our spouse, kids or co-workers. This is why we need as men need to sharpen one another.
The Men's Ministry at Village wants to be a place where you can connect with other guys and be challenged, discipled, and encouraged in your walk with God.
Our goal is to have groups of men who are doing together. These groups are not social groups, or clubs, or therapy groups; they are groups of men that are coming alongside one another in all of life. These groups are called "D Groups," made up of a hand full of guys in each group.
We meet together for Men's D Groups. Click here for more information.
Men's Bible Study
33 The Series
This first volume starts with meaningful insights into the current state of manhood, which will help men navigate through some realities that have created cultural confusion. It follows by unfolding God's mandates for all men and offering a clear definition of authentic manhood that will help men on their journey. Each participant will learn the four "faces" of manhood and how to anticipate and transition through the specific seasons of life.
Dates: Tuesdays beginning January 7th
Times: 12 pm
Where: Village Coffee Shop
Cost: Lunch $5 | Books $15