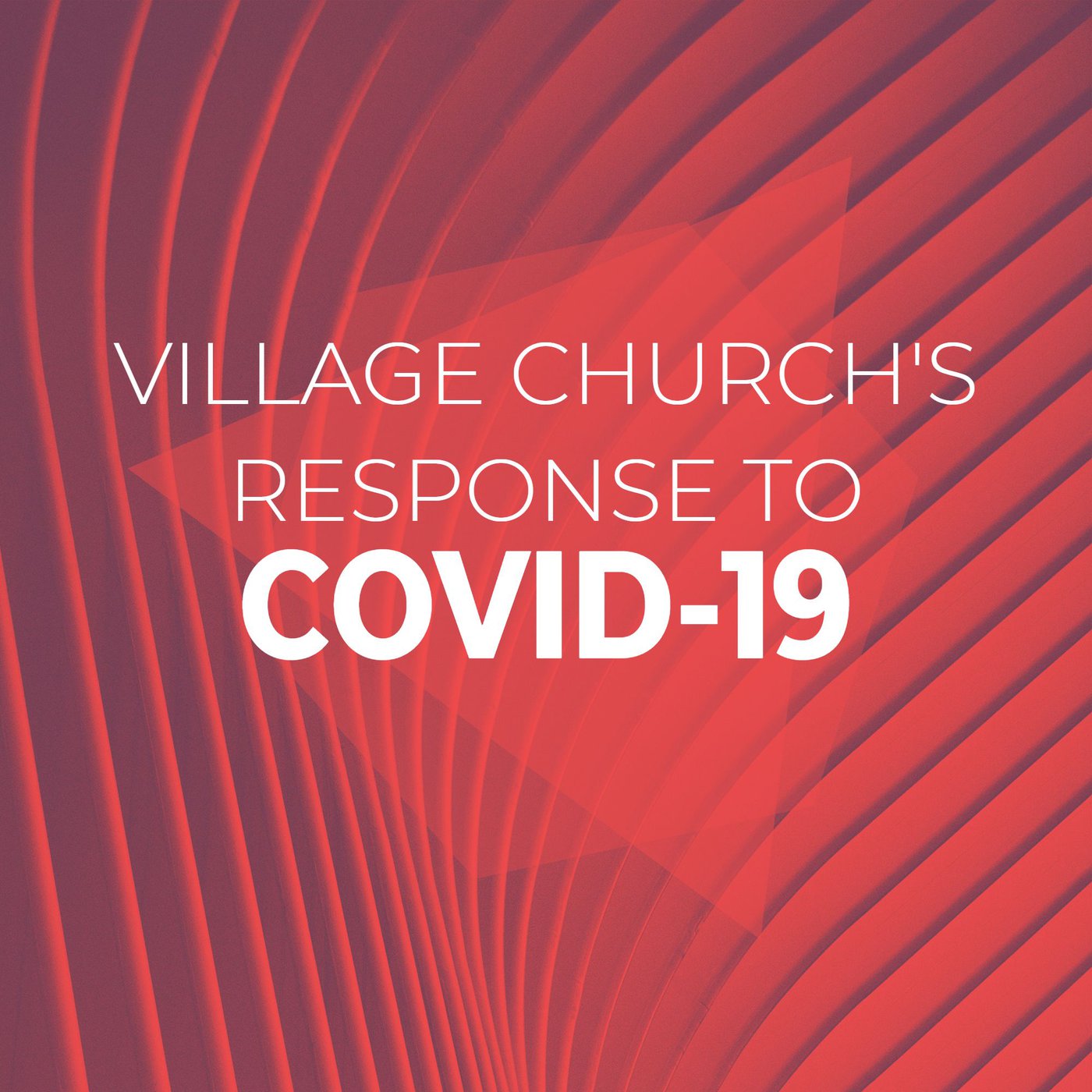 With the ongoing health concerns around the COVID-19 situation, leadership at Village has decided we will limit our gatherings for the month of March. Please make note of the following changes.
Village will hold ONE 9:00 AM worship service - primarily for the purpose of live streaming – through the remainder of March.
This means that Sunday School and all weekly church activities (including Wednesday nights) will be canceled for the remainder of March.
While you are welcome to attend Worship in person, you are NOT expected to do so. We understand that the live stream may be a better option for you at this time.
If you choose to watch online simply grab your phone or computer and head to our website - then click sermons. At 9 AM the live stream will begin to play.
The health and safety of our church family is our priority, and this decision has been made prayerfully to protect Village Church families, volunteers, staff, and our community.
We will continue to monitor the situation and keep you informed with any updates. Stay tuned through our Facebook page, Constant Contact, our website, and Instagram.
You also have the option to give online through our website, texting "VillageDestin" to 73256, or mailing in a check to the church office during this time.
We are in a position where we don't know what tomorrow holds, but in the family of faith we know WHO HOLDS TOMORROW!
Continue to join us in prayer for all those affected and remember that God is in control. Be strong and courageous. The Lord your God is with you! Please gather with us by viewing and worshiping Sunday morning at 9:00 via live stream.
Joshua 1:9 - "Have I not commanded you? Be strong and courageous. Do not be frightened, and do not be dismayed, for the LORD your God is with you wherever you go."
New to Village Church?
You might be wondering, what's it really like at Village Church? Simply stated, at Village, we're all about Jesus. You won't be met with shame, guilt, or condemnation. And we don't care how you're dressed or what candidate you voted for. Our church is made up of imperfect people with every kind of story imaginable. We are here to Love God, Be Real, and Bring Hope.
Want to know the best part? No matter what you've been through or what questions you might have about God and faith, our church is a place where you'll find the love, grace, and forgiveness Jesus gives to everyone.
What's more, we'd love to offer you a free gift. Simply fill out the short below and we'll send out your gift!
NOTE: We value your privacy and would never spam you.