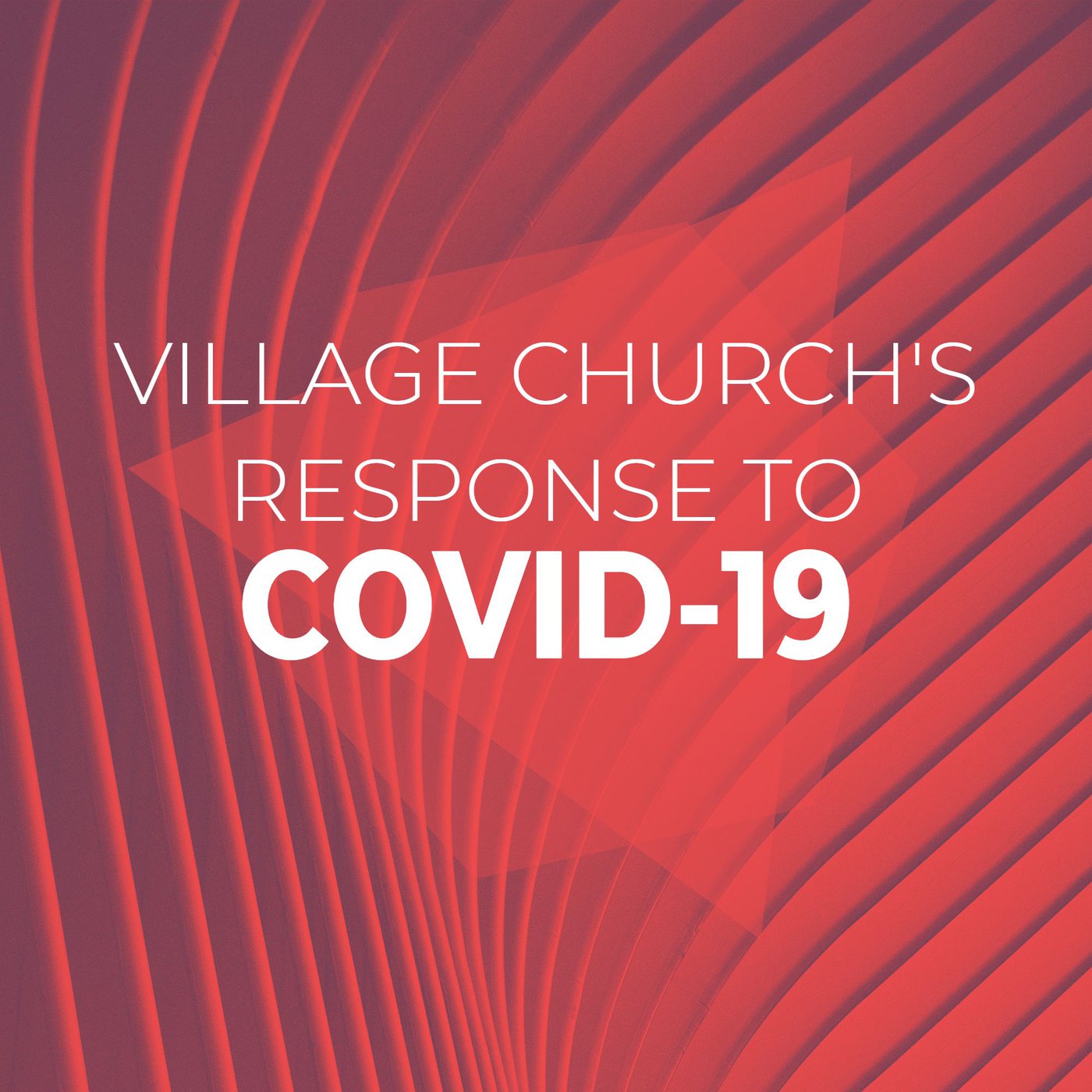 With the ongoing health concerns around the COVID-19 situation, leadership at Village has decided we will limit our gatherings for the month of March. Please make note of the following changes.
Village will hold ONE 9:00 AM worship service - primarily for the purpose of live streaming – through the remainder of March.
This means that Sunday School and all weekly church activities (including Wednesday nights) will be canceled for the remainder of March.
While you are welcome to attend Worship in person, you are NOT expected to do so. We understand that the live stream may be a better option for you at this time.
If you choose to watch online simply grab your phone or computer and head to our website - then click sermons. At 9 AM the live stream will begin to play.
The health and safety of our church family is our priority, and this decision has been made prayerfully to protect Village Church families, volunteers, staff, and our community.
We will continue to monitor the situation and keep you informed with any updates. Stay tuned through our Facebook page, Constant Contact, our website, and Instagram.
You also have the option to give online through our website, texting "VillageDestin" to 73256, or mailing in a check to the church office during this time.
We are in a position where we don't know what tomorrow holds, but in the family of faith we know WHO HOLDS TOMORROW!
Continue to join us in prayer for all those affected and remember that God is in control. Be strong and courageous. The Lord your God is with you! Please gather with us by viewing and worshiping Sunday morning at 9:00 via live stream.
Joshua 1:9 - "Have I not commanded you? Be strong and courageous. Do not be frightened, and do not be dismayed, for the LORD your God is with you wherever you go."
Our Affiliations
SOUTHERN BAPTIST CONVENTION
The Southern Baptist Convention, founded in 1845, is a network of over 50,000 like-minded churches that work together to take the Gospel of Jesus Christ to the whole world. Its founding charter identifies its singular focus: …for the purpose of eliciting, combining, and directing the energies of the Baptist denomination of Christians, for the propagation of the Gospel. The SBC is made up of various and diverse autonomous churches bound together by the Great Commission and united by similar doctrine. The Convention assigns and conducts its work through eleven ministry entities–two mission boards, six seminaries, an ethics and religious liberty commission, a publishing and retail ministry, and a financial resources services ministry.
FLORIDA BAPTIST CONVENTION
The Florida Baptist Convention is the agency providing mission, ministry and support services to cooperating Baptist churches and associations in Florida. It exists to inspire and to equip, through word and deed, Florida Baptist churches and associations to accomplish the Great Commission. The Vision of the Florida Baptist Convention is to accomplish its mission by facilitating the discovery of needs and potential, provide customized resources, encourage the exchange of ideas for growth and effectiveness in mission and ministry tasks that are culturally relevant and linguistically sensitive which will result in evangelism/believer development, church starting, leadership development, strengthened existing churches and strengthened financial resources through multi-cultural development and inter-divisional cooperation. Visionary leader Dr. Tommy Green, executive director of the convention, is leading a reorganization of the FBC to better help churches fulfill the Great Commission.
EMERALD COAST CHURCH NETWORK
The Emerald Coast Fellowship of Baptist Churches is a collaboration of local Baptist churches serving together to fulfill the Great Commission. It is a joint effort of churches on the Emerald Coast, as the name implies, mainly consisting of churches in southern Okaloosa and Walton Counties. It exists to to lead these churches to engage in missional and relational transformation to the likeness of Christ so that they think and act like Him. Over 24 churches work together for the mission of Christ on the Emerald Coast.
NORTH AMERICAN MISSION BOARD
The North American Mission Board exists to work with churches, associations and state conventions in mobilizing Southern Baptists as a missional force to impact North America with the gospel of Jesus Christ through evangelism and church planting.
Led by Dr. Kevin Ezell, NAMB accomplishes their goal through Send North America, a national strategy for mobilizing churches to plant churches and mobilizing church planters and other missionaries to assist with those efforts.
INTERNATIONAL MISSION BOARD
The International Mission Board partners with churches to empower limitless missionary teams who are making disciples and multiplying churches among unreached peoples and places for the glory of God. The IMB has the mission of evangelizing, discipling and planting reproducing churches among all peoples in fulfillment of the Great Commission.
More than 4,800 people groups – close to 1 billion people – still live with little or no access to the gospel. As a joint effort of Southern Baptist churches, the IMB hopes to change that.
IMB is an entity of the Southern Baptist Convention, the nation's largest evangelical denomination, claiming more than 40,000 churches with nearly 16 million members.
Got questions?
More information on the Baptist Faith and Message can be found here.