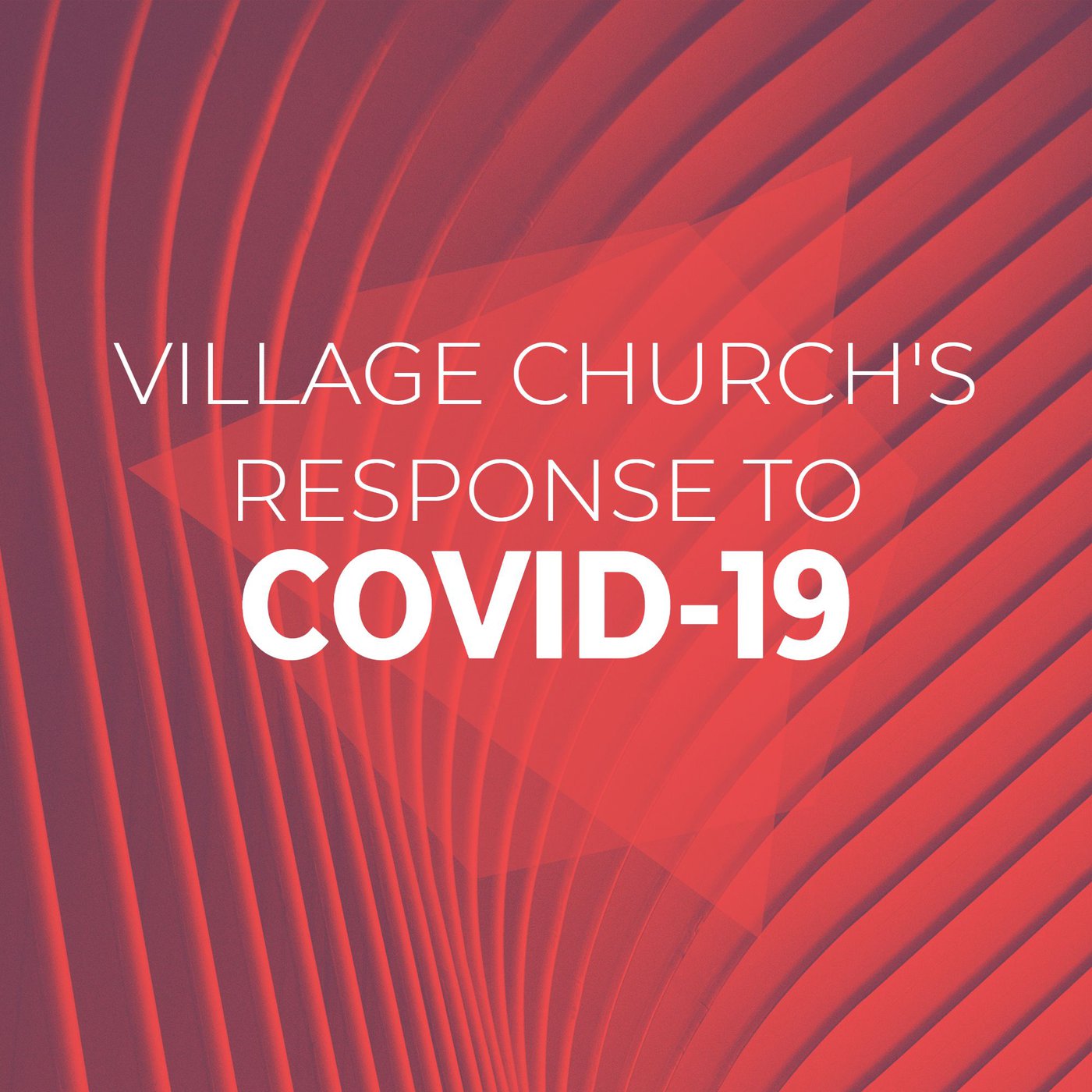 With the ongoing health concerns around the COVID-19 situation, leadership at Village has decided we will limit our gatherings for the month of March. Please make note of the following changes.
Village will hold ONE 9:00 AM worship service - primarily for the purpose of live streaming – through the remainder of March.
This means that Sunday School and all weekly church activities (including Wednesday nights) will be canceled for the remainder of March.
While you are welcome to attend Worship in person, you are NOT expected to do so. We understand that the live stream may be a better option for you at this time.
If you choose to watch online simply grab your phone or computer and head to our website - then click sermons. At 9 AM the live stream will begin to play.
The health and safety of our church family is our priority, and this decision has been made prayerfully to protect Village Church families, volunteers, staff, and our community.
We will continue to monitor the situation and keep you informed with any updates. Stay tuned through our Facebook page, Constant Contact, our website, and Instagram.
You also have the option to give online through our website, texting "VillageDestin" to 73256, or mailing in a check to the church office during this time.
We are in a position where we don't know what tomorrow holds, but in the family of faith we know WHO HOLDS TOMORROW!
Continue to join us in prayer for all those affected and remember that God is in control. Be strong and courageous. The Lord your God is with you! Please gather with us by viewing and worshiping Sunday morning at 9:00 via live stream.
Joshua 1:9 - "Have I not commanded you? Be strong and courageous. Do not be frightened, and do not be dismayed, for the LORD your God is with you wherever you go."
Our Beliefs
The Lord Jesus command us to "'love the Lord your God with all your heart and with all your soul and with all your mind.' This is the first and greatest commandment. And the second is like it: 'Love your neighbor as yourself'" (Matthew 22:37-39 NIV). Our beliefs are built upon these verse.
We've expounded below on what our mission statement of "Love God, Be Real, and Bring Hope" means for us. If you'd like a more in-depth explanation of our doctrinal beliefs, you may want to read The Baptist Faith & Message.
love god
We believe that God is the Creator of everything and that he exists eternally in three Persons: Father, Son, and Holy Spirit.
Deuteronomy 6:4; Isaiah 64:8; Matthew 3:16-17, 28:19; John 16:7-15; Hebrews 1:2-3
We believe that God created us to worship him and give him glory.
Isaiah 43:7, 21; Psalm 96:9; Matthew 4:10
We believe that sin has kept us from knowing God and worshipping him, but that Jesus died on the cross to pay the penalty for our sin, was physically resurrected, and now offers a restored relationship with God to all who believe in him.
John 3:16; Acts 2:22-39; Romans 3:21-24
We believe that salvation is a free gift given at God's initiative and must be received personally by faith.
John 5:24; Romans 10:9-10; Ephesians 2:8-9
We believe the Bible to be God's Word, a true and fully accurate account of God's love for us. Its purpose is to teach us how to have a relationship with him, worship him, and bring him glory.
Psalm 19:7-10; 2 Timothy 3:15-17; 2 Peter 1:19-21
be real
We believe that Jesus established his body on Earth in the church and that the church is a community that exists for the purpose of declaring the gospel and glory of Jesus throughout the world.
1 Corinthians 12:12-31; Colossians 1:18-20; 1 Peter 2:9
We believe the church is a family and that every believer should be identified with a local body of believers for the purpose of mutual encouragement, spiritual growth, and accountability.
Ephesians 4:11-16; Colossians 3:12-25; Hebrews 10:24-25
bring hope
We believe that God cares about every need of every person and that the church, as Christ's body, is to show his love and care for every person. Every member of the church is called to be a minister of the gospel through acts of loving service and a willingness to share the truth of the gospel with everyone at every opportunity.
John 13:34-35; 1 Peter 3:15; 1 Peter 4:8
We believe that the scope of God's love is worldwide, and this church is committed to taking the gospel to the farthest and most unreached places of the world.
Isaiah 49:6; Matthew 28:18-20; Romans 10:13-15; 1 Timothy 2:3-4
Got questions?
Have a question about what we believe at Village Church? Get in touch with a person on our lead team directly by clicking the button below.